03/01/2017
A Toronto Family's Closeness Is Reflected in Their Home's Open Floor Plan
By Elizabeth Stamp
After living in their Toronto property for seven years, a pair of medical professionals realized that the residence they shared with their three teenage children was not living up to its full potential. While it was certainly livable, the house was quickly falling short of their needs — and was way behind contemporary styles. A choppy layout placed walls in awkward spaces, and the outdated pink kitchen featured rosy Formica countertops. But the close-knit family didn't want to trade their familiar coziness for a modern floor plan that they worried would be full of glass and sterile open space. So when the couple called on principal Kyra Clarkson for a remodel, they asked her to improve the flow of the ground level while maintaining its overall intimacy. "They liked the idea of a quiet TV area where their daughter could close the door, and a dining room that could be [separate] from the busyness of the kitchen," Clarkson said. The architect set about creating a joint kitchen and living area that flows onto the backyard. It's a design that offers plenty of spots for togetherness, so that the new address still feels like home.
Exterior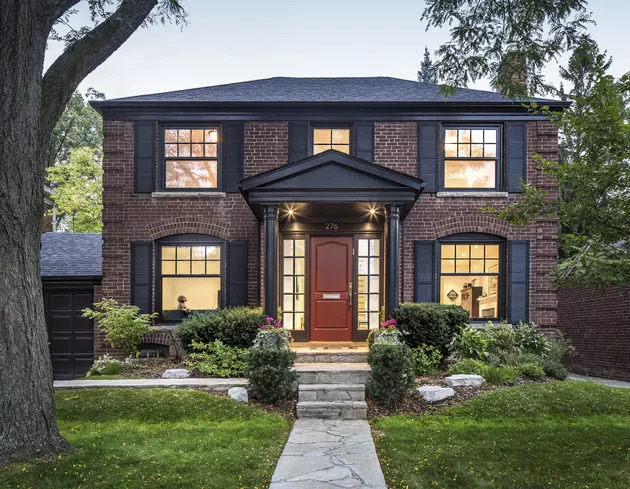 credit: Steven Evans
While the exterior didn't receive major renovations, Clarkson installed new windows and painted the white trim and shutters black for a more dramatic look.
Entry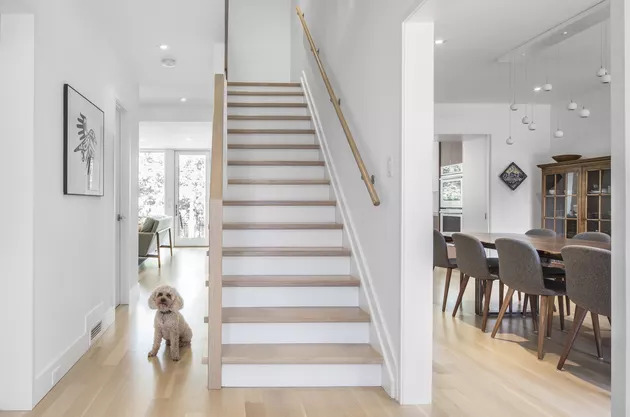 credit: Steven Evans
Clarkson says that one of the major challenges of the project was figuring out how to approach the existing stairwell and center hall. Since she couldn't move or rebuild the stairs, they brightened the area with white oak flooring that matched the walls.
Dining Room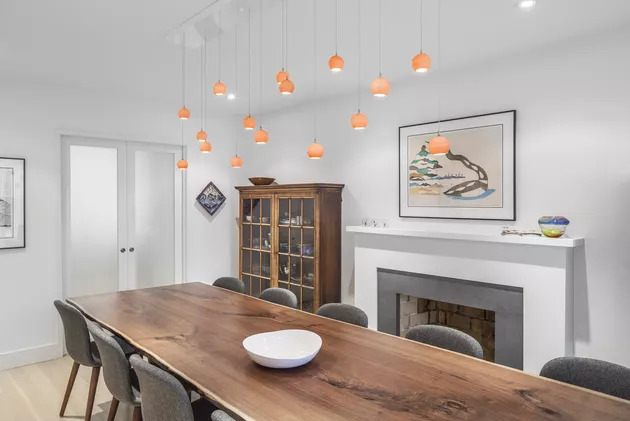 credit: Steven Evans
Porcelain pendants by AM Studio are suspended above a custom walnut-top dining table by Urban Tree Salvage and Bacco chairs. The wood-burning fireplace was refreshed with a new basalt frame.
Kitchen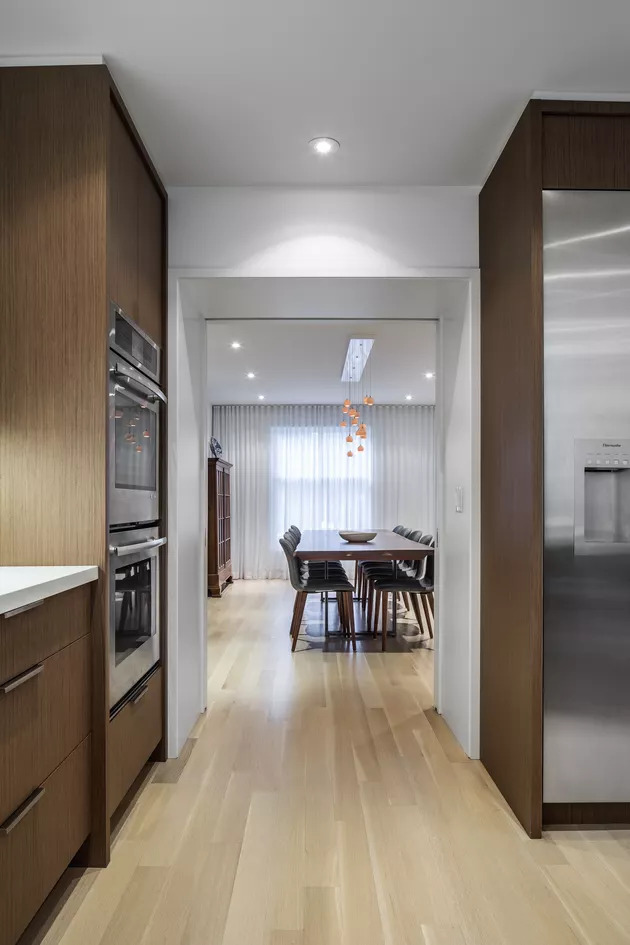 credit: Steven Evans
The dining room can be closed off from the kitchen by etched glass doors.

Thank you from AM Studio to everyone involved in the project and the article!