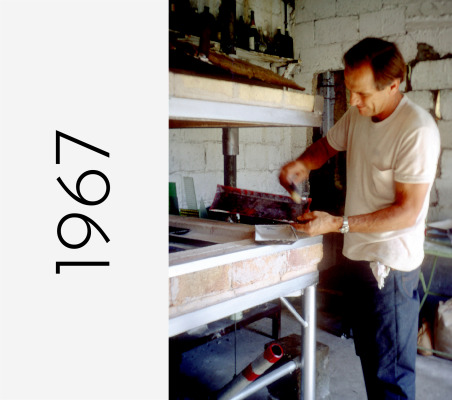 AM Studio's story begins simply, at the home of Andreas and Esther Meyer. The blacksmith and his wife had moved to Israel from Germany in the 1930s. Together they open a metal and glass studio in their backyard and set to work crafting artisanal glassware. Big ideas – and a reputation for quality and modern designs – were born from the Meyers' little workshop.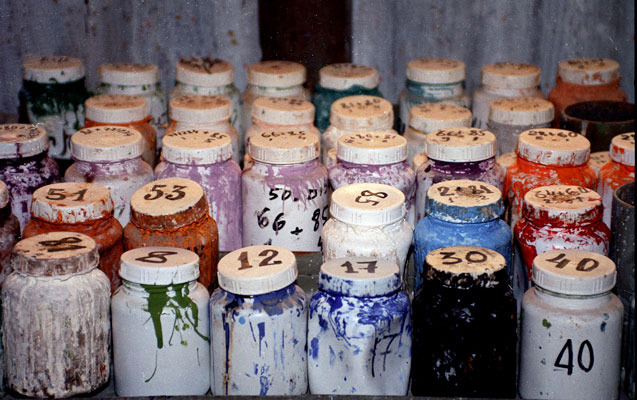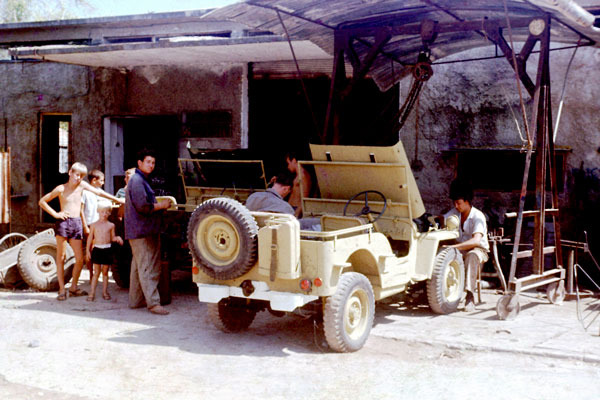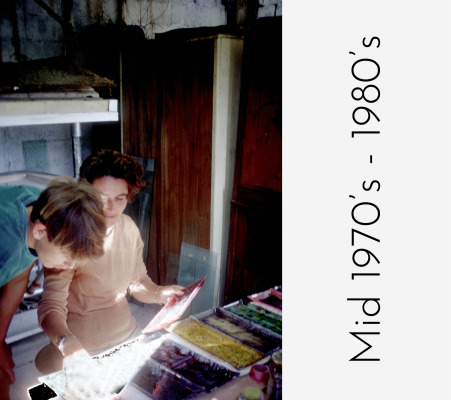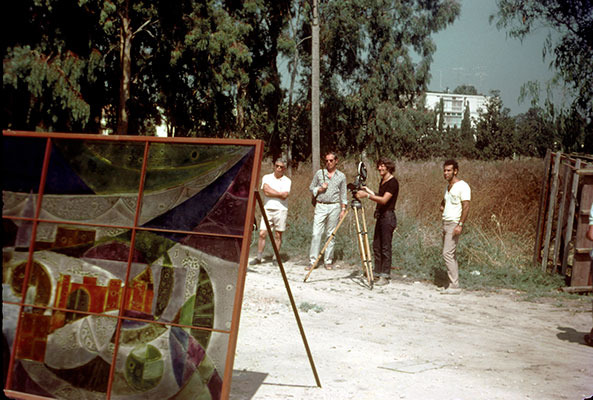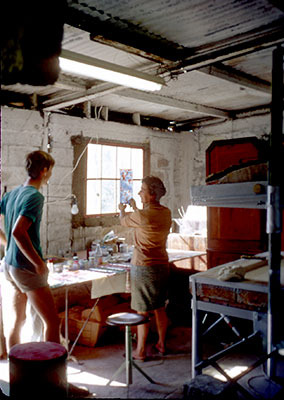 Andreas Meyer Glass becomes a family affair. Yigael Meyer, Andreas's eldest son, joins the company full-time after finishing art school and sets out to perfect the studio's fusing technique. Younger brother Giora joins the studio in the mid-80s and runs the company for 19 years. During this era, Andreas Meyer Glass developed a vast collection of handmade glassware, Judaica, and signature decorative pieces for the home.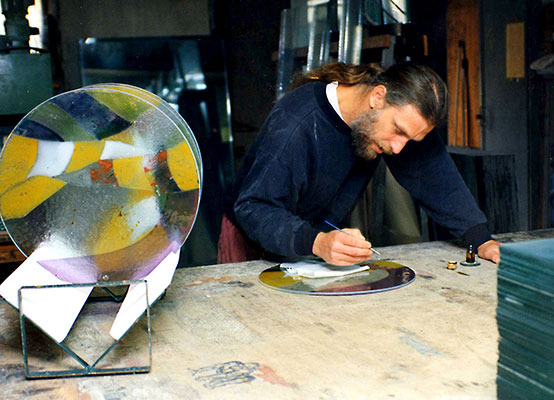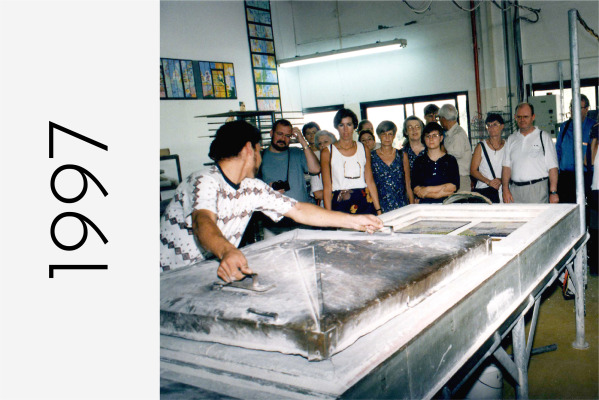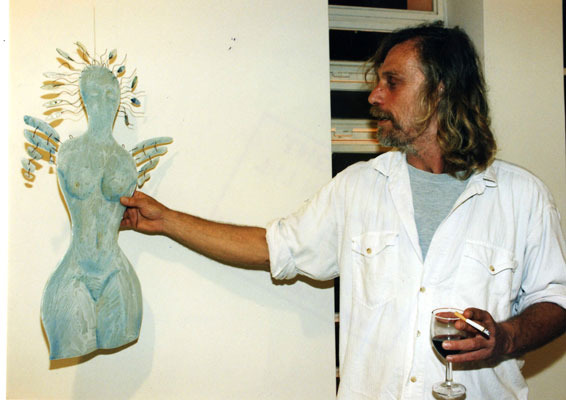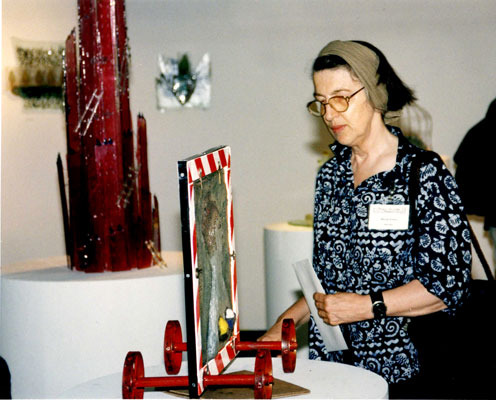 The first of many milestones occurs when the International Committee of Museums (ICOM) honours Andreas Meyer Glass' modern facility with a visit. ICOM's delegation is especially impressed by the studio's high-tech fusing process – instrumental in producing architectural glass products – and the family is recognized as leading a world-class fused-glass studio.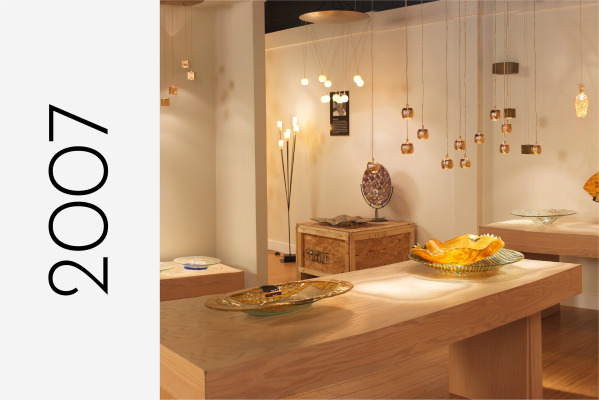 Continuing the family tradition, after moving from Israel with their three children, Giora and Orly Meyer open AM Studio Toronto in the city's Design District. Drawing on Giora's heritage of artisan glass innovation and Orly's extensive architectural training, their showroom and active glass studio offers a new experience in modern lighting, showcasing fully customizable handmade collections shaped locally and abroad.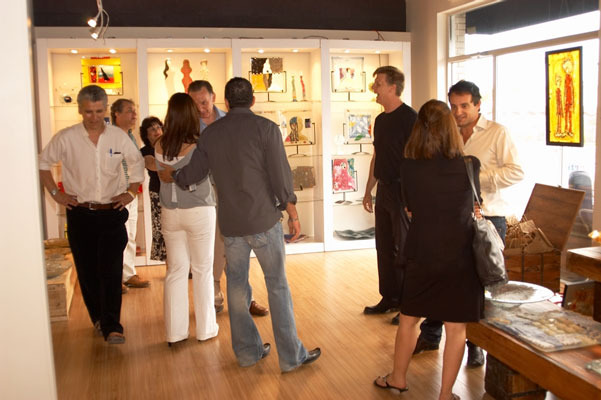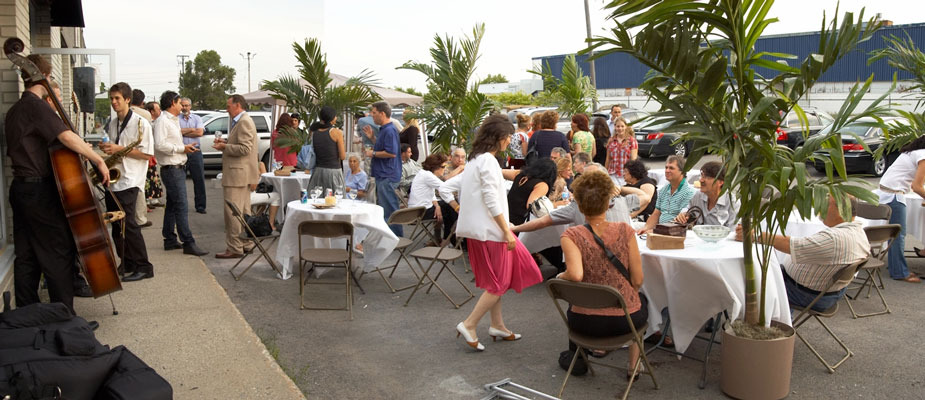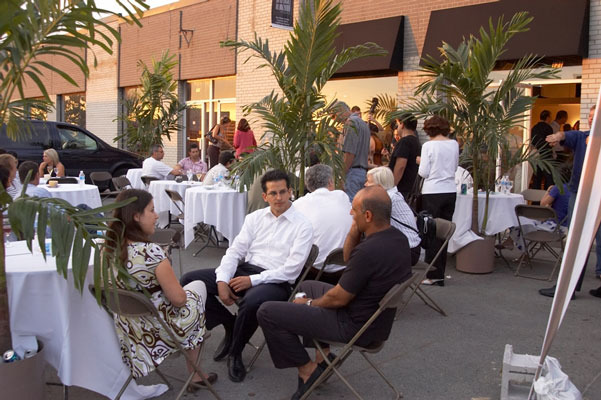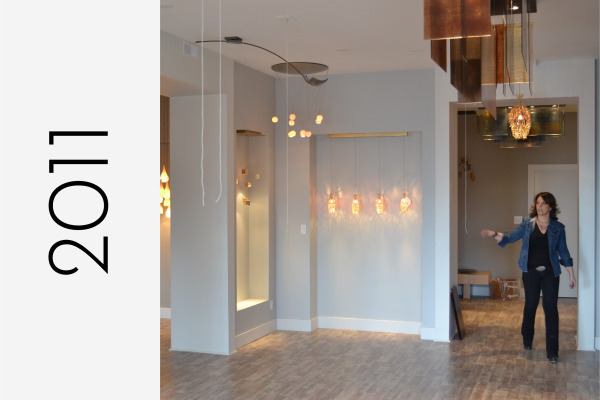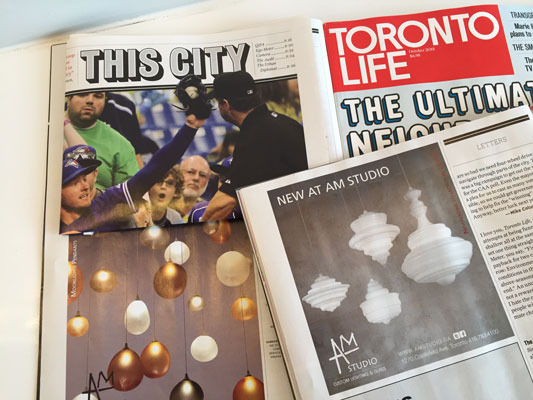 A move to a grander showroom situated AM Studio's lighting collections amongst prestigious design boutiques. Now, in addition to offering bespoke lighting by local glass blower Karli Sears and ceramicist Bill Raddik, AM Studio supplies both commercial and residential clients with customizable modern lights from such notable brands as Bomma, Lasvit and Siemon & Salazar.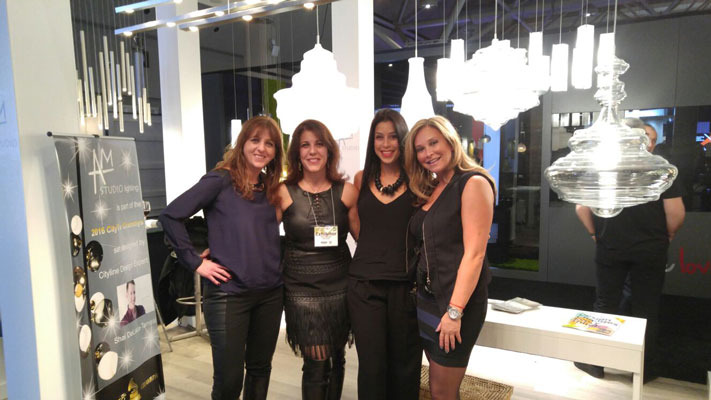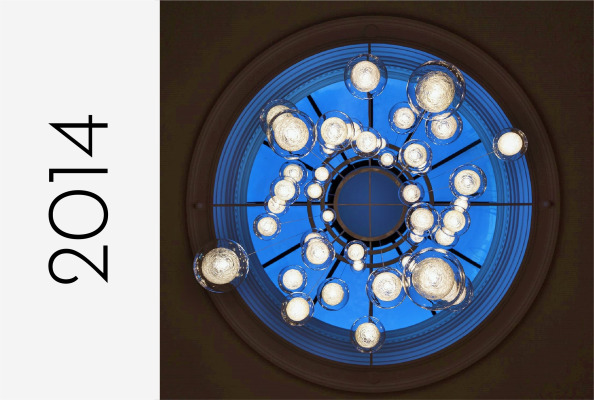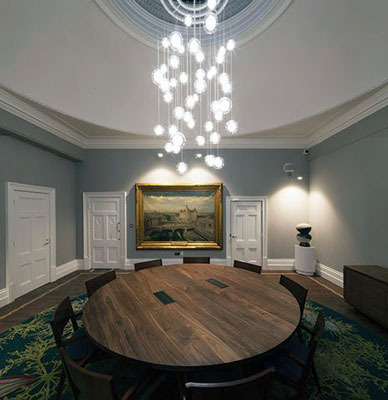 AM Studio stuns in the UK when the High Commission of Canada in London, England honours AM Studio with a request to design lighting for Canada House's Manitoba, Saskatchewan, and Ontario rooms. "The Ontario room was especially challenging," says Orly. "The central ceiling detail was a historic glass dome and nothing could be affixed to it." AM Studio devised a visually and structurally non-intrusive base using aircraft cable which created the necessary support for the Cascading Fiberglass Balls.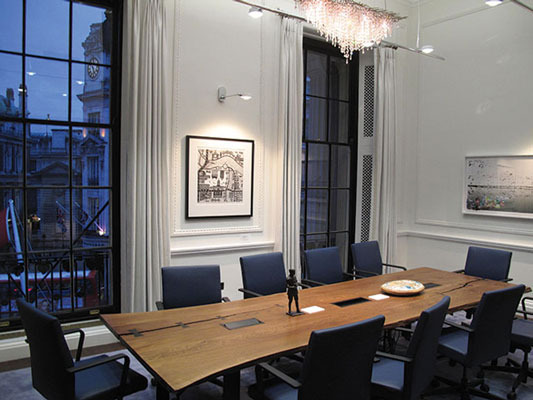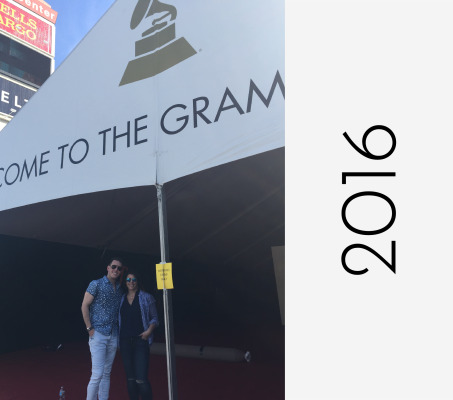 AM Studio makes its television debut. Handpicked by Toronto broadcaster CityTV to custom design lighting for its broadcast of the 58th Grammy Awards, AM Studio complements the glamourous set decor with its popular Blooming post lamps. The multi-coloured opalescent glass globes spiralled upwards at dizzying heights, making the scene truly red carpet–worthy.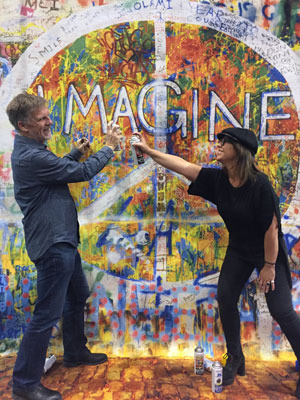 The story continues...
AM Studio's focus remains the same: on the client. Thanks to exceptional service, AM Studio is the city's preferred source for design-oriented lighting. Light fixtures, chandeliers, wall sconces and pendants, available in various materials and finishes, are specially crafted to suit the needs of individual clients and contexts, whether commercial or residential.